Good News! JINLIANYU CABLE was Awarded the Top 20 Most Competitive Enterprises in Guangdong Cable Industry in 2020
The 2020 First Vice President Meeting of the Third Guangdong Cable Association was held in Huizhou city, Guangdong Province on December 4, 2020. Many leading cable companies from Guangdong Province gathered for this meeting. The organizer of the association announced the top 20 most competitive enterprises in Guangdong cable industry in 2020. Guangdong JINLIANYU CABLE INDUSTRIAL CO.,LTD. is once again widely expected to be one of the top 20 most competitive cable companies in Guangdong Province for three consecutive years.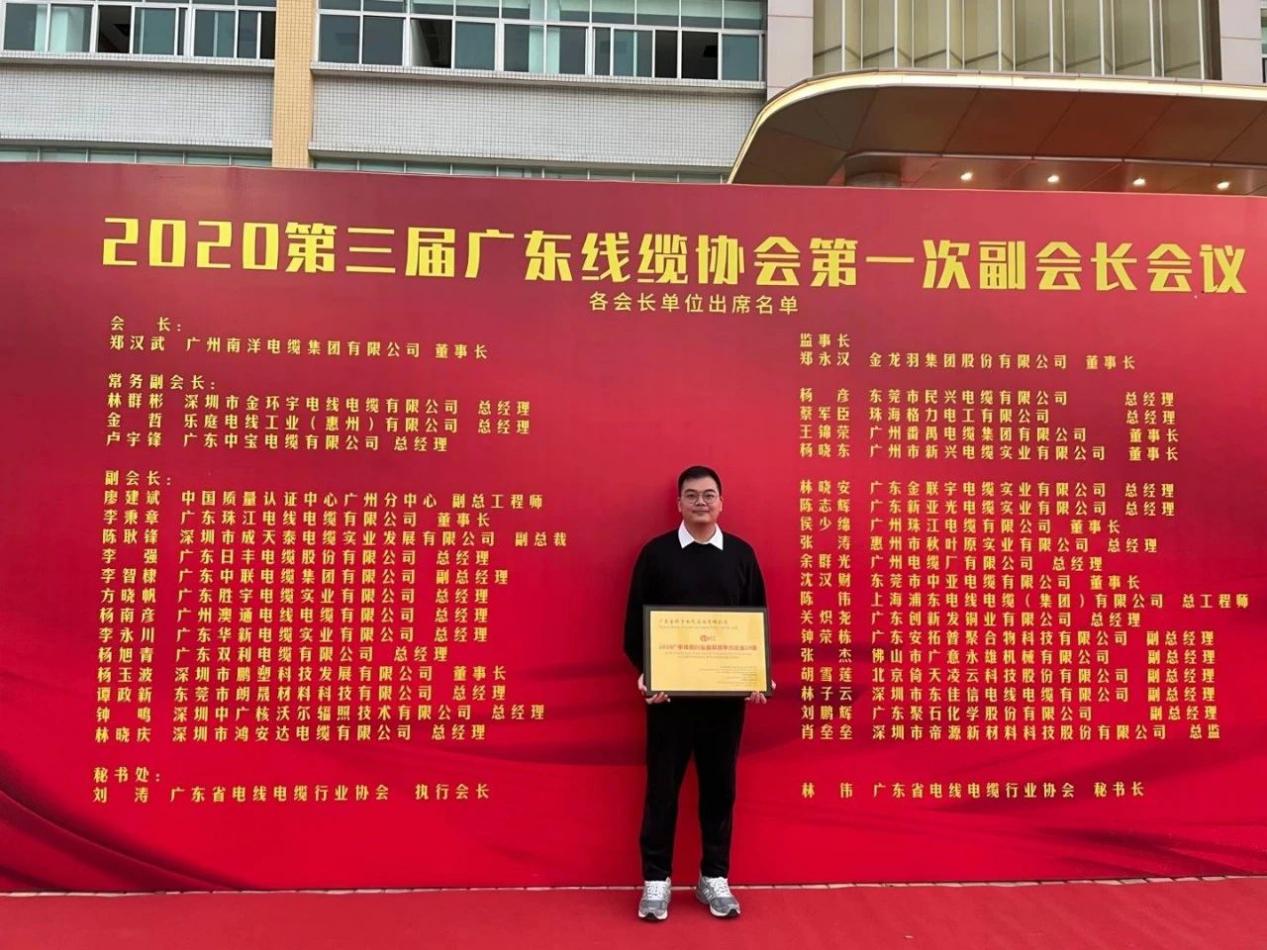 (Lin Shengda on behalf of Jenuin Cable received the award)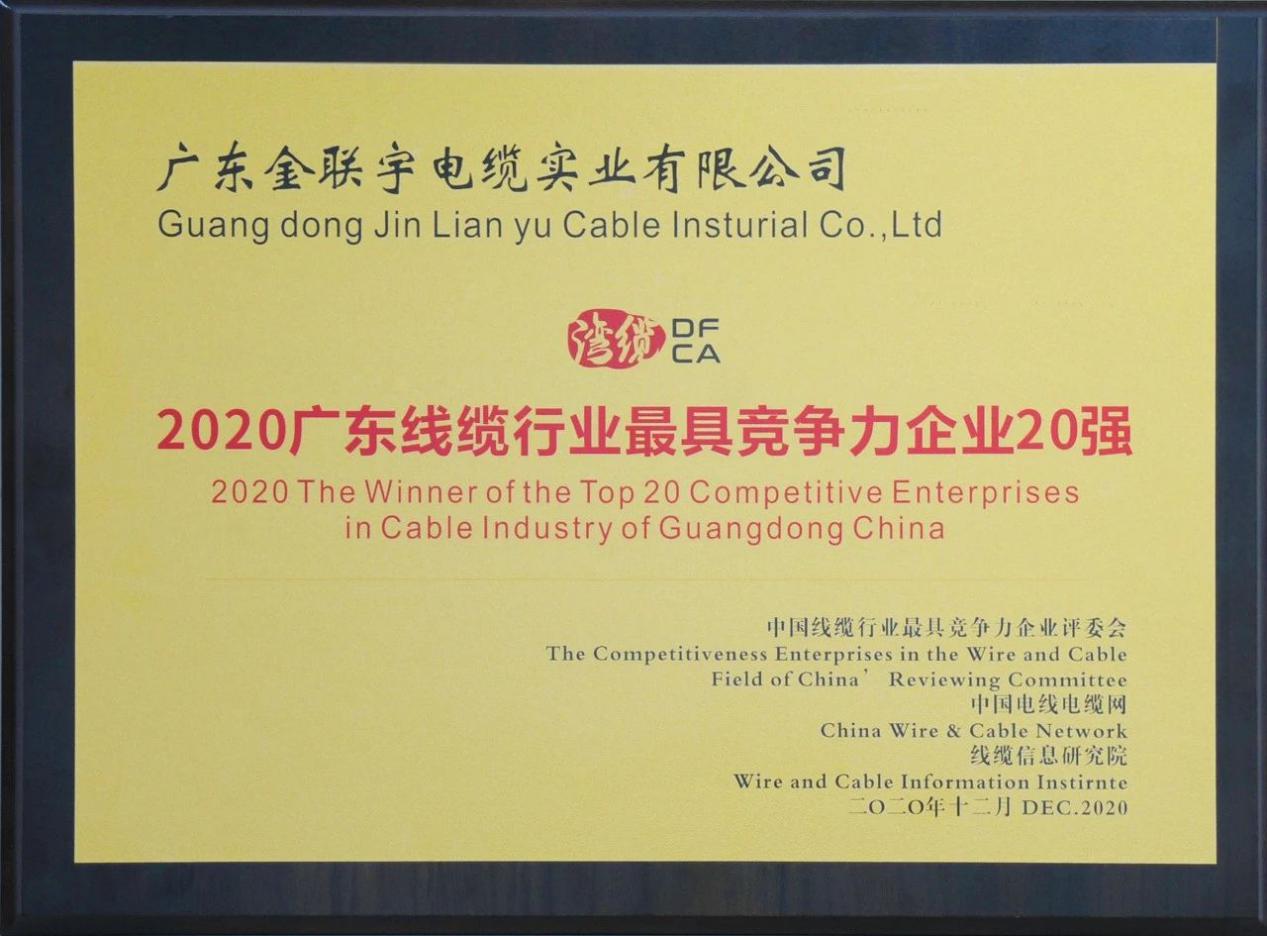 (The Honor Plaque of the Top 20 Most Competitive Enterprise)
Some time ago, Jenuin Cable was awarded the top 100 enterprises in China's cable industry and the top 20 most competitive enterprises in cable industry of Guangdong Province in 2020, which is the affirmation of industry experts on the achievements of Jenuin Cable over the years. Through years of unremitting efforts, staff of Jenuin Cable have made certain progress in business philosophy, production capacity, management level, innovation field, talent team, social credibility and other aspects, and Jenuin Cable has gradually cultivated and had a strong market competitiveness and brand influence.
Under the guidance of the Cable Association, Jenuin Cable will continuously improve the quality of enterprise development, expand, strengthen as well as optimize the cable brand, and build Jenuin Cable into a high-tech enterprise with excellent management technology, outstanding brand expertise and good scale and efficiency, so as to make contributions and strength to the development of cable industry.